Peak Technologies Portfolio
WHAT DOES OUR GROWING PORTFOLIO MEAN FOR YOU?
Peak Technologies is now the industry's largest provider of end-to-end solutions that modernize the factory, optimize the warehouse, revolutionize the retail experience and reimagine field services and last mile delivery.
Over the last year, we have focused on leveraging the strengths and resources of our growing portfolio of companies to increase our geographic presence, solutions offering, and partner ecosystem all designed to better serve you – our customers.
Average Customer Relationship
Peak Technologies was incorporated in 1981 during the heart of the bar code revolution followed by strategic acquisitions of automatic identification and data collection (AIDC) solution providers throughout the world. These strategic acquisitions created the nucleus of the new Peak Technologies and merged the infrastructure, products, processes and people of each company to form the first significant international AIDC solutions provider.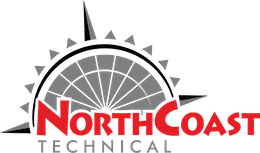 North Coast Technical is focused on designing and integrating machine vision hardware and image processing software, including smart cameras, 3D sensors, scanners, vision equipment, LED lighting, frame grabbers and artificial intelligence products and solutions.
Siena Analytics helps companies quickly identify, diagnose, and resolve issues with their high-volume logistics operations whether sorting, scanning, or dimensioning equipment. Our Siena Insights software suite meets the demanding security standards of Fortune 500 companies and processes millions of packages per day. By incorporating Deep Learning, we automate manual workflows to increase efficiency and accuracy.
Dalosy is a provider of AIDC hardware, labels, software, and services primarily to the industrial, transportation & logistics, and grocery end markets. The company is headquartered in Hendrik-Ido-Ambacht, Netherlands, with a sales office in Sint-Niklaas, Belgium. 
VisionID is a systems integrator of AIDC hardware, labels, software, and services primarily to the healthcare, food & beverage, and industrial end markets. The company is headquartered in Tipperary, Ireland.
Founded in 1993, Graphic Label is a provider of Automatic Identification & Data Capture ("AIDC") consumables, hardware, software and related installation & onsite services. The Company primarily sells directly to customers in the food & beverage end market.
Headquartered in Lebanon, NJ and founded in 2002, Avalon is a regionally focused system integrator and provider of digital supply chain, retail and mobile workforce solutions.
DBK Concepts, Inc. excels in delivering and developing complete, mobile data-collection solutions. With over 30 years in wireless software, hardware and services, DBK has built a base of Fortune 500 customers that depend on its "One Point of Contact" services. The company offers new and refurbished data-collection mobile computers, custom software development, maintenance and repair services, and professional / implementation services. DBK largely serves companies in the retail, grocery, wholesale and transportation industries. DBK was founded in 1989 and is based in Miami, FL. 
Established in 1994, Bar Code Direct is a value-added reseller of AIDC hardware and accessory equipment for the manufacturing, retail, consumer, and healthcare end-markets. Utilizing data automation technology, Bar Code Direct develops custom enterprise wireless mobile computing systems, from barcode and label printing solutions to mobile scanning networks and fully automated and secure asset management systems. Bar Code Direct is headquartered in North Grafton, MA.

Established in 1993, Inovity is a value-added reseller of AIDC hardware equipment, equipment repair services, and software solutions selling into multiple end-markets. Utilizing data automation technology, Inovity helps its customers drive efficiency, improve visibility, extend connectivity, and reduce costs. Inovity is headquartered in Atlanta, GA with two additional offices in Chicago, IL and Memphis, TN.

Headquartered in Littleton, Massachusetts, Optical Phusion, Inc. (OPI) is a self-service kiosk and enterprise mobility solutions company that helps customers manage the entire lifecycle of kiosk projects with application-driven solutions for a range of markets specializing in retail, logistics and field sales organizations. Its mobile device management solution supports a broad range of kiosk and enterprise mobile assets. OPI has implemented a variety of Kiosk systems for promotional video presentation, coupon printing, loyalty registration and price verification. OPI's creative kiosk designs, quality manufacturing and experience with critical components deliver responsive solutions, reduced total cost of ownership (TCO) and greater return on investment (ROI). 
DASKO LABEL is an industry leader providing labels, tags and signs for identification and tracking applications. Their core business was founded in the 1990's when many companies were improving productivity through the use of bar code identification for industrial and warehousing automation. Dasko has combined their expertise in bar code printing and scanning with their understanding of business applications to develop solutions for a wide variety of common and unique label applications. Their warehousing customers include 3PL's, retail, food and beverage, pharmaceutical, cold storage and wholesale distribution.
Headquartered in Oakdale, MN, Supply Chain Services is a leading North American full life-cycle system integrator and provider of end-to-end digital supply chain, retail and mobile workforce solutions. As experts in data collection technology, the Company works to provide knowledgeable sales and information technology expertise to increase efficiency and productivity to a wide range of end markets such as food processing and distribution, grocery, healthcare, e-commerce, manufacturing, and logistics services.
Since its inception in 2001, Access POS has been providing AIDC hardware and repair & maintenance services to the warehouse logistics, retail, and grocery end markets. The Company primarily focuses on small and medium-sized businesses and provides service offerings tailored to AIDC hardware used in warehouse and distribution centers.

Established in 1995, ISG is a global managed mobility services provider working with customers in a range of industries including food and beverage distribution, retail, entertainment, warehousing and logistics. With offices in Arlington, Texas and Baltimore, Maryland, ISG offers customers the ability to outsource their entire mobile device management operation. The Company helps customers boost productivity and cut operating costs by designing, deploying, managing and servicing barcoding, data collection, wireless, and mobile technology devices and solutions. ISG is headquartered in Arlington, TX. 
Headquartered in Chanhassen, Minnesota, Coridian delivers unprecedented value to manufacturing, warehouse/distribution, and healthcare companies by solving identification, tracking, and data collection challenges. Coridian's solutions include labels, printers, data collection tools, software, and integration services backed with quality support to help others succeed.
Established in 1954, Dasco Label is a leading solutions provider and distributor of custom labels, imprinting, serialization, and barcoding services. The company is also a distributor for large national products including industrial labels, thermal printers, barcode scanners, label dispensers, and label software. Dasco is committed to providing the best service for every customer, big or small.
Headquartered in Waukesha, Wisconsin, Miles Data is a leading provider of barcode, RFID, and mobility solutions with more than 30 years of experience. Building on years of working with manufacturers, warehouses, the healthcare industry, and other organizations, Miles Data carefully evaluates its clients' operation and needs, listening to specific challenges and goals, and works with them to develop a plan that will deliver results and ROI. Miles Data assists its clients with a wide range of projects, including asset tracking, inventory control, field service, and enterprise labeling that improve workflows, reduce labor costs, and increase productivity.
Founded in 1996, VisuaScan has been dedicated to helping operations overcome the challenges of a highly competitive and cost-driven industry. As demands increase, and margins shrink, businesses are constantly under pressure to improve efficiency and accuracy, reduce error and improve quality of service.
See how to put Peak's expansive portfolio of solutions to work for you