Inventory Control Solutions for
Warehouse & Distribution
Is your warehouse as efficient as it could be?
Streamline Your Inventory Management System
Successful businesses run on information. To effectively manage and move products within your warehouse and supply chain, you must gather and communicate vital information about stock levels, picking activities, put-away, item attributes and many other data elements. Then, to provide complete visibility, each piece of that information must correlate with other data and be delivered to the appropriate user, at the appropriate time, and in the proper context. The most productive way to do this is through warehouse automation.
To become a Best-in-Class warehousing operation, complete visibility and data automation are essential.  Once you establish procedures for regular data collection and performance measurement, you can understand how your business is currently performing, and where you can improve. You can then respond quickly to customer demands, increase inventory turns, improve line-level accuracy and simplify compliance with regulatory requirements.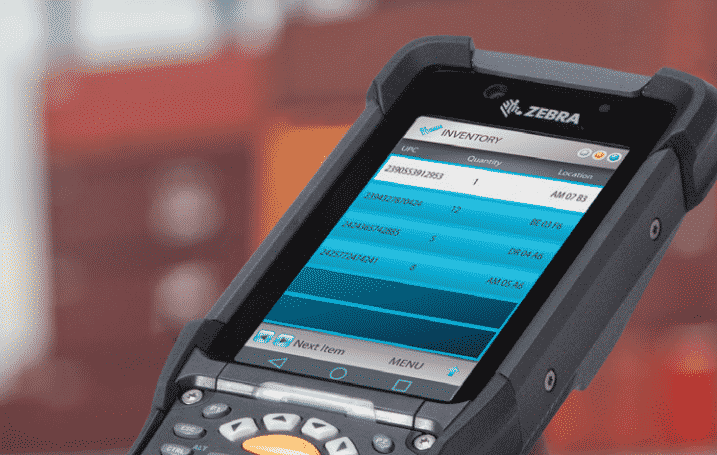 Incorrect or incomplete orders are wasted costs, which add up significantly.
Rising operating costs are key motivating factors for improving warehouse operations, according to an Aberdeen Group study1. Other key pressures driving improvements in DC operations include:
Customers' needs for faster order turn-around
Increase sales support without increasing staff or space
Demand increases and supply fluctuations
Proliferation of SKUs, sizes and packaging
Why should you automate your distribution or warehouse facility?
Reduce order picking errors
Less than 20% of average warehouses know the contents of every bin in their warehouse. Inventory accuracy is crucial for improving the order-picking process.  Since shipping errors are much costlier to address than internal errors, organizations that put controls in place to contain picking errors—before they become shipping errors—can save drastically.
Orders filled correctly the first time translate into greater worker accuracy and productivity, and higher levels of customer satisfaction. Customers who receive correct orders the first time are much more satisfied than those who have to deal with the hassles, headaches and delays of returns.
Shipping errors damage the reputation and perceived quality of the supplier.
Eliminate manual stock location
When inventory is out of place, warehouse workers walk the aisles looking for product that's not where it's supposed to be. To make this worse, a supervisor is often involved, doubling the cost of the situation.  With directed picking and accurate locating, product is in place and warehouse workers eliminate wasted time looking for lost product.
Maximize operator productivity
Advanced order picking methods, such as zone or batch picking, drive down order processing times.
Increasing the number of times stock can be turned per year means lower carrying costs and greater profitability. Most studies of inventory carrying costs estimate them to be 20-30% per year as a percentage of average inventory for a typical company. While that number may not be typical for every company, it can nevertheless be significant and should be known and measured.  Many businesses overlook total costs for carrying inventory, which extends far beyond the cost of goods sold.
Total inventory carrying costs include things like rent, utilities, insurance, taxes, employee costs and the opportunity cost of having your capital tied up in inventory.  Therefore, any system making improvements to turns will typically pay for itself before the second year of being used.
Provide more accurate and timely information for management
With real-time data transmission, warehouse and distribution management can make better business decisions and adjustments based on immediate data received from the floor.
Warehouse Management Systems
Peak Technologies has over 35 years of experience recommending, installing and integrating with various warehouse and inventory management software systems that help you automate your inventory and order processes. Feel confident that you can track inventory items and stock levels through the entire supply chain- from purchase order and receipt to order fulfillment and shipment. Peak Technologies has a portfolio of warehouse management systems that utilize the benefits of mobile data capture, RFID and printing technologies to enable real-time inventory data collection.
Increase profitability, improve efficiency, and remove human error from your warehouse distribution center by implementing an inventory control solution. Contact our team today.
Zebra Technologies commissioned a global research study to analyze the trends and challenges that are transforming warehousing operations. The study asked 1,403 IT and operational decision makers from manufacturing, transportation and logistics, retail, post and parcel delivery, and wholesale distribution industries for their insights on current and planned strategies for modernizing their warehouses, distribution centers and fulfillment centers from 2019-2024.