Successful Laboratory Management Starts With Accurate Tracking
Processing specimens is an essential part of making a critical diagnosis. Poor laboratory inventory management can lead to mistakes that create the need for samples to be retaken and reevaluated, wasting time the patient may not have. Peak Technologies' laboratory printers, specimen labels and barcode scanners optimize laboratory management by improving specimen identification and tracking from collection to testing.
INCREASE LAB PRODUCTIVITY WITH TECHNOLOGY BUILT FOR HEALTHCARE
Optimize lab management from collection and tracking to testing and diagnosis with Peak Technologies' laboratory solutions.
CLOSING THE LOOP OF PATIENT SAFETY WITH BARCODE LABELING
Sample identification errors can create serious risk to patient safety. Understand how labeling best practices provide benefits to both the patient and the lab.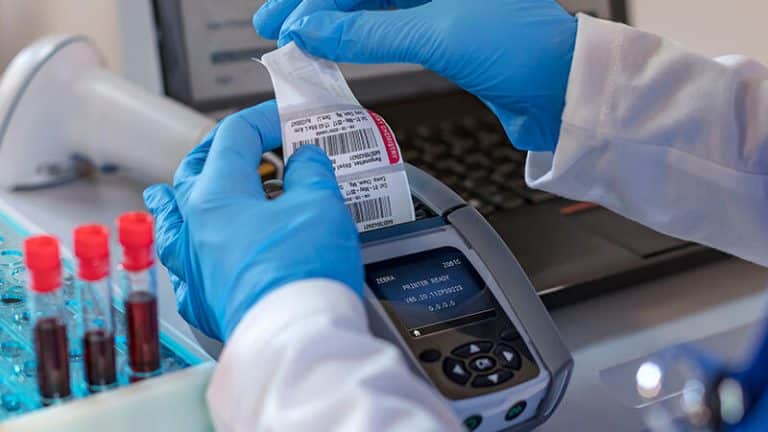 STREAMLINE PRINTER MANAGEMENT WITH MPS
Be free from managing large printer fleets and supplies replenishment with Managed Print Services from Peak Technologies.
The world's leading scientific tree and shrub care company had a problem. For years their 1000 field associates had operated with a pen and paper-based system. Work orders, field notes ravel time and more was recorded by hand, and later translated into an automated system back at the office. This created inefficient, inaccurate invoices and work orders.
Peak's Laboratory Management Solutions,