The COVID-19 pandemic has resulted in stay-at-home orders to be enacted across the Nation, deeming that only essential businesses remain operating. The food manufacturing industry plays a critical role in supplying essential goods to the nation, and therefore will nearly always be exempt from even the most restrictive stay-at-home orders.
However, there are many moving parts to the supply chain, and as stated by Rebecca Bernhard, partner at international law firm Dorsey and Whitney LLP earlier this month, "Where you are in the supply chain matters…As you move across the supply chain, the question of how much of your business is exempt is really critical to nail down and assess."
For this reason, food manufacturers can run into hiccups when part of their process is dependent upon another entity related to the supply chain whose business may fall into a different level of exemption. The two-step color labeling process has long been a point of potential disruption for food manufacturing operations. And despite the fact that the Food and Drug Administration (FDA) has provided temporary flexibility regarding nutrition labeling during COVID-19, food manufacturers who control the full labeling process are able to pivot on a dime during times of crisis.
Here are six benefits of in-house color label printing for food manufacturers and how Peak Technologies can help you remotely implement a solution that will give you the control you need for increased productivity and shorter time-to-market.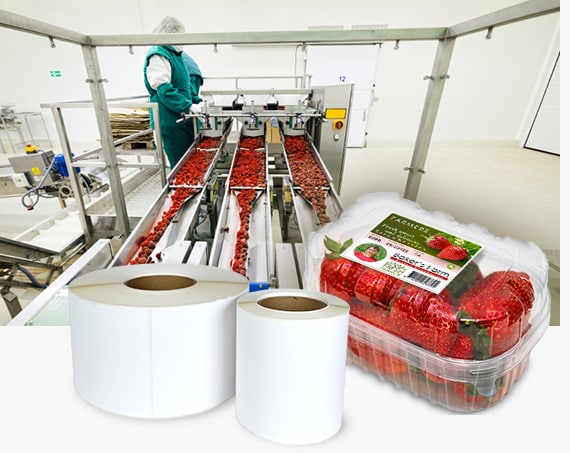 Control Over the Printing Process
Critical timelines call for control over the printing process. Having to wait for pre-printed labels when FDA regulations change, a changeover in manufacturing or packaging lines occurs, or there is an unanticipated increase in demand slows your operation. Solutions, like Epson's ColorWorks Label Printers give food manufacturers the ability to ramp up production without having to rely on a third party.
In-house color printing allows your operation to have better control over the quality, quantity and printing schedule of your labels. Ultimately, this helps reduce waste and provide better control over costs. Errors common to the two-step process that are related to stock loading are virtually eliminated. Never load the wrong pre-printed labels or produce unscannable barcodes due to degraded quality from ribbon wrinkles.
Agility to Scale as Necessary
Spikes in business are no longer a logistical nightmare. Control over the process and production of your own labels means that your food manufacturing operation is prepared for upturns in business and can easily accommodate sudden increases in order quantity without missing a beat.
Increase productivity with labels that are always "just in time" to meet your needs. Products like Epson's ColorWorks solutions are ideal for high mix label requirements and deliver the dependable, commercial injet printing with fast-drying, durable color inks that allow your operation to easily transition to printing on demand.
Lower Total Cost of Ownership
Owning control over the full color printing process of your labels gives your operation the design flexibility to make changes instantly for jobs or products when and where it makes the most financial sense.
Additionally, you can improve process automation, as it will be no longer be necessary to halt production and determine if the right pre-printed color stock is available every time there is a change. In fact, some color printers, like Epson's C7500 require less user attention and produce less product waste compared to thermal transfer printers.
Freedom Over Outsource Services
Free your operation from the dependence on outsourced services in order to make a production process change. If you currently haven't taken the color labeling process in-house, it is easier to do so than you may think.
Peak Technologies is enabling remote solutions and services during this challenging time to keep the supply chain running and your employees safe. Whether you are looking to transition your process in-house or need a custom solution integrated into your existing production or automated environment, consult with our experts today.