Smart Sales Floor™ Retail Communication Software
Peak Technologies Powers Your Retail Sales Floor
As a retailer, your biggest challenge today is integrating and leveraging the diverse communications and sensor technologies available. Optimal use of these technologies can lead to improved in-store associate productivity, task management and customer service as well as better information and insights for management. Peak Technologies' FlorComm software solution is designed to improve communications amongst both internal staff and consumers.
FlorComm integrates seamlessly into your sales force to create a Smart Sales Floor™.
Each product in Peak Technologies' FlorComm suite adds value through connectivity by incorporating the broader Internet of Things for retailers. Once our software is integrated into your processes, our employees will train your staff on how to best use the features and metrics available. The linked mobile devices that power your sales floor will now improve internal communications, deliver greater value to your customers—and more dollars to your bottom line.
Team communications, empowered-consumer, and Internet of Things technologies are converging on your sales floor. FlorLink's exclusive SmartHub—the "brains" of the FlorComm product suite—collects, connects and routes these inputs so you can optimize the customer experience, identify trends, and boost profits.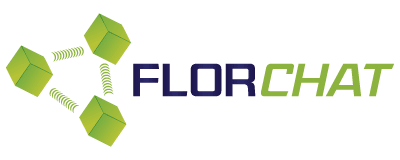 Teamwork
Encourages employment engagement, and keeps sales associates in instant, two-way communication with store managers and each other. Lets staff stay on the floor with customers, saving wasted steps.
Awareness
Transforms sensor, camera, online, and beacon input into radio messages to associates. Brings associates to understaffed areas as needed and discourages shoplifting.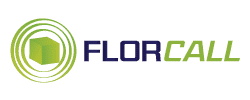 Service
Lets shoppers summon assistance in fitting rooms or from pickup areas. Builds customer satisfaction, loyalty, and sales. No PA means a more pleasant experience overall.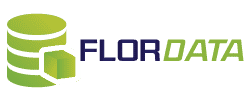 Information
Summarizes interior and exterior FlorCall button activity patterns by time of day. Monitors associate response times to improve customer service. Provides data for staffing coverage.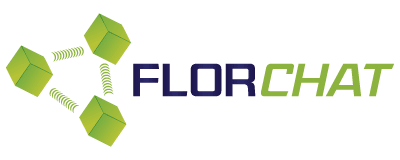 Teamwork Thrives on Instant Internal Communication
FlorChat devices are two-way radios that keep sales associates in immediate touch with managers and with each other. They enable frontline workers to stay on the floor with customers, eliminating wasted steps, and they minimize the need for noisy PA interruptions. They also make the onboarding process for new team members easy and seamless. For managers, FlorChat dual-mode phones add a PBX (store phone system) connection for communications with the home office and with outside callers. FlorChat devices can also receive activity alert notifications from sensors, cameras, and FlorCall buttons, as well as online orders via the FlorLink SmartHub.
Activate the Retail Internet of Things
As information flows in from your local "Internet of Things"—motion sensors, security cameras, thermostats, and beacons—FlorAlert sends immediate customized messages to associates' devices in your retail stores. This optimizes coverage for understaffed areas, discourages shoplifting, and monitors entry doors and cash offices. This type of automation can help direct the right staff to the right spot at the right time, which in turn offers new upsell opportunities and helps close sales of complex products.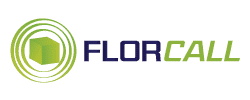 With Peak's FlorCall buttons, customers can summon retail employees from fitting rooms or any store location. The simplest version is a battery-operated, one-way device that signals FlorChat radios. Other versions enable two-way sales conversations, output to display monitors, passive motion detection to determine occupancy, and activity/response-time reporting for later FlorData analysis.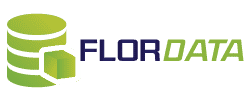 Capture and Analyze IoT Events
For some clients, FlorLink SmartHub's most valuable capability will be data capture. Once data has been securely uploaded to the Cloud, corporate analysts can study historical trends and project future patterns by category, store, region, and enterprise. With a hierarchical login system, some reports are read-only to specific users, while others can create ad-hoc reports as well as configure device parameters, triggers, and specific messages.
Each product in our software suite helps to streamline and improve retail floor communications.
FlorChat radios and phones power instant team communications. FlorCall enables customers to request assistance. FlorData reports customer FlorCall activity and associate responsiveness. The FlorLink SmartHub collects the data and sends notifications to associates' devices for immediate action, and to the Cloud for pattern analysis and auditing.
Clothing. Cookware. Office Supplies. Furniture. Sporting gear. You sell the products that people love to shop for.
Your customers are browsers you want to turn into buyers. You need to get the most out of every square foot of space. To convert more browsers into buyers, though, you need to encourage customer engagement by harnessing the growing array of sales floor technologies for communicating, sensing, and data gathering.
Whether classic department store, big-box retailer, or warehouse club, you have enormous square footage and product arrays to cover with too-few associates.
Investing in Internet of Things (IoT) technology makes perfect sense for your omnichannel needs, but it won't pay off unless you have a flexible way to capture IoT "events" and link them to real-time communications and enterprise-wide trend-following. That's where Peak Technologies' years of experience with sales floor technology comes in.
The grocery aisle may look the same…but it's being transformed.
Innovative sensor and communications technologies are changing how you operate the store and how consumers shop. From thermostats that issue high-temp alerts to two-way radios that help staff manage cashier lines, you need a flexible way to capture, manage, and learn from all that information. You need the FlorComm suite of products, featuring the IoT-friendly FlorLink SmartHub.
How Peak Technologies Can Help
FlorComm retail communication software provides the functionality retailers need to improve sales floor operations. Contact our team of experts to learn more about how this solution could help your business.