An AI product, born in the distribution center
Get to know the vision and the team behind Peak Analytics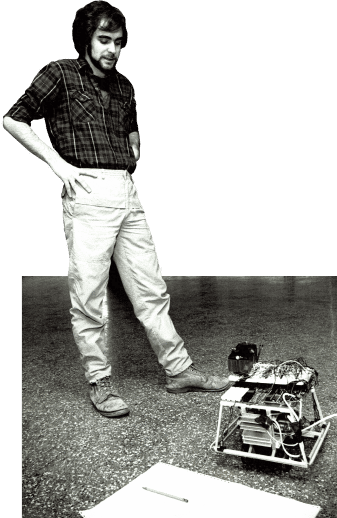 We've been about data from the beginning.
Peak Analytics was founded in 2013 with a single vision: Transform the painstaking, hands-on world of logistics with AI for a virtual inventory! In the 1990s, John Dwinell was a software engineer at Computer Identics – the first barcode company – writing algorithms for laser readers and dimensioning sensors. He also worked on early cameras for scanning tunnels, "coming up with capabilities to make these cameras stand out." In 2008, John made his pitch: "No one could ever look at all the images we capture. And we're not going to," he told the head office. "We'll train computers to look at these images for us." Of course, "they thought it was crazy." But in 2012, breakthroughs in deep learning made John's vision possible. The next year, he founded Peak Analytics. Today, our global team of industrial engineers, software developers and project managers have saved customers millions in operating costs. With our advanced AI models and decades of experience in supply chain, "we can pinpoint in minutes what used to take days," says John. "We're finally doing all the things I knew we would."
Your AI partner for high-volume logistics
Fighting backlogs or bottlenecks? Need to fine-tune your sortation equipment? Talk to us about virtualizing your inventory
Keep your omnichannel supply chain moving. See every package and sort nonstop. Ship faster and cut handling costs.