Are you confused by all the acronyms you've encountered during your time in the fields of logistics, warehousing, and supply chain management? You're certainly not alone.
As with any sector, this industry holds its fair share of complicated terminology that can feel overwhelming to the uninitiated. Still, these terms are important. Used correctly, they improve workflow and profit margins while also ensuring compliance.
Common Acronyms
The sooner you master the language of logistics, the easier you'll find it to navigate the field. It's never too late to start, so we've compiled a list of the most common logistics abbreviations and supply chain acronyms that you're likely to encounter: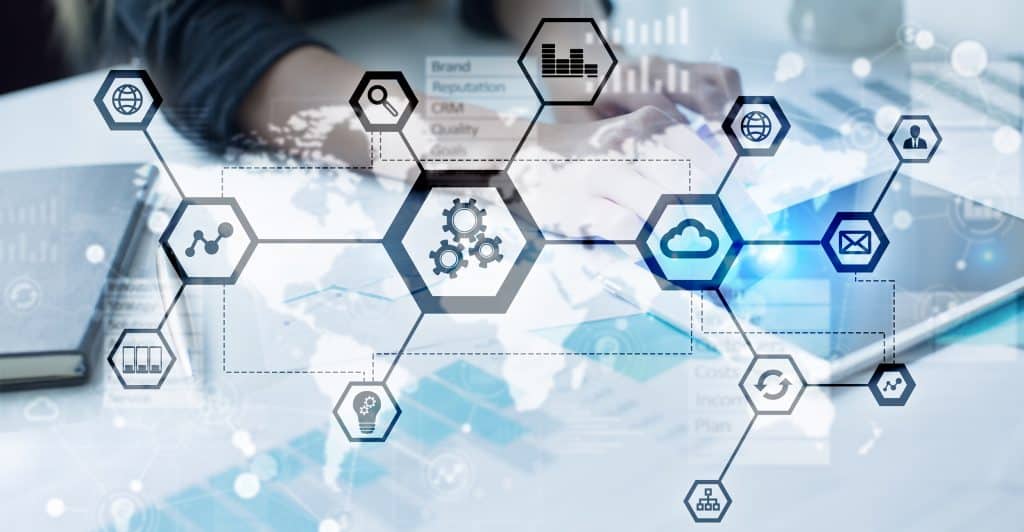 3PL: Third party logistics. Under a third party approach, manufacturers are responsible for their supply chain but outsource concerns such as logistics and transportation to trusted providers. This solution doesn't encompass management for the entire supply chain, but rather, for specific elements.
4PL: Fourth party logistics. Sometimes referred to as lead logistics providers (LPLs), fourth party logistics play a comprehensive role in the supply chain, handling a variety of essentials (such as warehousing, packaging, and product delivery) to produce a seamless process.
ABC: Activity-based costing. A common cost-assigning method, ABC involves overhead expenses related to activities, such as units of work or tasks completed with a specific goal in mind. This approach provides a precise breakdown of costs, often at the product or customer level.
ABM: Activity-based management. Similar to activity-based costing, activity-based management provides oversight for the cost-increasing activities identified through ABC. While ABC outlines essential costs and activities, ABM ensures that they're used appropriately to deliver desirable outcomes for clients and customers.
API: Application program interface. This code helps various software programs communicate with one another. In logistics, APIs streamline communication and can automate essentials such as billing, paperwork, and shipment tracking.
APS: Advanced planning and scheduling. This manufacturing management process involves the strategic allocation of production capacity and raw materials to meet evolving levels of demand.
ATP: Available to promise. This term references a company's projected inventory that is already in stock and not allocated for specific purposes. By tracking ATP, companies can maintain a lean inventory.
AWB: Air waybill. Issued by carriers, this essential transport document offers evidence that the intended shipment has been received. This document also serves as a receipt for the transaction's consignor.
BOL: Bill of lading. Sometimes abbreviated as B/L, this transport agreement is issued by the carrier. It serves three essential functions: proof of transport, proof of receipt, and title of ownership.
BOM: Bill of materials. This comprehensive list of raw materials and parts outlines the full range of items needed for creating specific products.
CAF: Currency adjustment factor. Commonly assigned as a surcharge, the CAF accounts for major fluctuations in exchange rates that can occur when cargo is paid using foreign currencies.
CIF: Cost, insurance, and freight. Paid by the seller, this add-on covers various expenses incurred by the buyer while orders are in transit. As soon as the freight is loaded, the buyer becomes responsible for expenses not categorized under CIF.
COGS: Cost of goods sold. This accounting term looks at direct costs involved in producing the goods including product, materials, labor and transit
CRM: Customer relationship management. These data-driven solutions are designed to optimize interactions with both current and prospective customers. In logistics, the right CRM can streamline communication and dramatically improve critical business relationships.
EDI: Electronic data interchange. This digital approach to document exchange replaces traditional paper-based invoices and purchase orders.
EOQ: Economic order quantity. When companies purchase a carefully calculated amount known as the EOQ, they can minimize inventory costs. This concept is sometimes referred to as the optimum lot size.
ERP: Enterprise resource planning. A variety of organizations use this type of software to handle day-to-day functions, such as accounting, risk management, and supply chain operations.
ETA: Estimated time of arrival. While commonly used in casual settings, this abbreviation holds a formal purpose in supply chain and logistics management, where the time at which a shipment is expected to appear is carefully estimated based on the route, mode of transportation, and other factors.
ETD: Estimated time of departure. The projection determines when a shipment is expected to leave its point of origin.
FCL: Full container load. For this type of ocean-based shipment, all cargo found within a given container belongs to a single party, rather than packing goods from multiple shippers together.
FEFO: First expired, first out. This method for dealing with perishable products mandates that items are serviced in order of their printed expiration date. Under this system, the listed date of consumption takes priority over the date of acquisition.
FEU: Forty-foot equivalent unit. This measurement-based acronym refers to a standard forty-foot container size used in warehousing and shipping.
FIFO: First in, first out. Sometimes confused with FEFO, this inventory replenishment method prioritizes items that arrive first at a facility.
FOB: Free on Board. Most commonly used in maritime transit, FOB refers to the point when liability and ownership for the goods being transported changes from the seller to the buyer. The FOB terms in your agreement should state who is liable for the goods at each point in the supply chain.
FTL: Full truckload. Occasionally abbreviated as OTR (over the road), this shipping method involves transit via semi truck. Under this approach, each vehicle is responsible for a single shipper's freight, even if the full capacity of the semi is not utilized.
IATA: International Air Transport Association. This aviation organization provides global standards for security, safety, and sustainability. It maintains a program known as the Operational Safety Audit (OSA), which conducts thorough evaluations to determine the quality of airline control systems and operational management.
ICC: Interstate Commerce Commission. This former regulatory agency managed railroad and trucking with the intent of limiting rate discrimination. After the ICC was abolished in 1995, the Surface Transportation Board took over its remaining functions. While the ICC no longer exists in its original form, it remains influential for today's regulatory efforts.
INT: Intermodal. Under an intermodal system, freight is moved via multiple transportation methods. This often calls for specialized containers that can meet the unique requirements of preferred modes. Common examples include transporting cargo by aircraft and truck or by ship and train.
ISO: International Organization for Standardization. This association forms a bridge between the public and private sectors. The various bodies that make up the ISO are responsible for developing industrial and commercial standards to ensure the safety, security, and general quality of a variety of products and services.
JIT: Just-in-time. This supply chain concept promotes the receipt of raw materials and other essentials just before they are needed, rather than keeping them in storage for longer periods of time. This approach can significantly reduce storage costs, particularly for products known to have a brief shelf life.
KPI: Key performance indicator. Metrics known as KPIs help organizations evaluate supply chain performance and determine where improvements are required.
LCL: Less than container load. This method resembles less than truckload (LTL) but allows for the efficient international shipment of ocean freight. Under this approach, products may be shipped in the same container as other, unrelated freight.
LIFO: Last in, first out. A common inventory alternative to first in, first out, LIFO assumes that the products created most recently will also be the first to be sold. This system allows older inventory costs to remain on balance sheets as more recent inventory costs are expensed promptly.
LTL: Less than truckload. Commonly referenced in contrast to the aforementioned FTL method of shipping, LTL relies on semi trucks but handles freight for multiple shippers via a single trailer.
MRP: Material requirement planning. Designed to estimate raw material quantities, this solution helps manufacturers balance supply and demand to ensure strategic scheduling and order placement.
NIFO: Next in, first out. Under this inventory valuation method, an item's cost is determined based on the replacement value, rather than relying on previously established expenses. This method is most helpful for companies looking to price ahead of inflation.
NVOCC: Non vessel operating common carrier. This unique type of ocean carrier moves products under its own bill of lading and without actually operating transport vessels. This strategy is commonly used by small businesses looking to streamline importing and exporting by relying on a single point of contact.
OEM: Original equipment manufacturer. OEMs are responsible for producing parts or equipment that can be used by other manufacturers to create end products.
OS&D: Over, short and damaged. This report is filed with shipping companies to determine which products were over or under shipped, as well as which were damaged upon receipt. The information contained within OS&D reports can supplement buyer requests for compensation.
POD: Proof of delivery. Signed by the recipient, this document verifies that products were delivered in acceptable condition.
RFID: Radio Frequency Identification Device. This wireless data collection technology uses tags and readers to track everything from inventory to personnel.
SKU: Stock-keeping unit. This common inventory management term references a scannable code for a particular item stored in a specific location. SKU codes make it easy to search products within catalogs, order forms, or invoices.
SOP: Standard Operating Procedure. A "how to" document or process that describes the necessary steps to complete tasks according to internal and external standards. SOPs can help increase efficiency, safety and system consistency
TEU: Twenty-foot equivalent unit. One of several measurement terms meant to convey common shipping dimensions, this acronym references a container that is twenty feet long.
TMS: Transportation management system. This advanced logistics platform facilitates the efficient movement of incoming and outgoing freight, while also ensuring that operations are safe and compliant. The chief objective of the TMS typically involves reducing freight spend.
UFC: Uniform freight classification. This system groups related products into categories based on parameters such as perishability, bulk, and value.
UPC: Uniform product code. Administered by the Uniform Code Council, this barcoding system standardizes identification for products and their manufacturers. The twelve-digit barcodes known as UPCs are included with nearly all merchandise.
VMI: Vendor managed inventory.

A common approach to inventory management, VMI draws on the power of partnership to limit the need for manually initiated purchasing orders. Under this system, vendors, such as retailers, handle all restocking needs by delivering new products as the typical reorder point draws near.

WIP: Work in progress. This term describes goods that have begun the manufacturing process (and therefore cannot be classified as raw materials) but are not yet completed. Information about WIP should be included in bills of materials.
WMS: Warehouse management system. Software solutions known as WMS offer insight into the supply chain fulfillment process. WMS can be integrated with a variety of other logistics solutions, such as transportation management systems and enterprise resource planning software.
Consult Peak Technologies Supply Chain Management Experts
If you're still working on mastering the confusing terminology of the supply chain and logistics industry, look to the experts from Peak Technologies for assistance. We can help you assess inventory management solutions to determine the best approach for your organization. Contact us today to learn more about our supply chain services.