A Solid Mobile Strategy is Key to Ensuring your Mobile Workforce Success
We know that implementing, managing, and maintaining a wide range of technology and applications can be overwhelming and time-consuming. We specialize in ROI-driven, customizable managed mobility technology services that ensure your mobile workforce operates effectively, efficiently, and with ease so you can deliver an exceptional customer experience.
Download our Managed Mobility Services Catalog
What Can Our Managed Mobility Services Do For You?
Our step-by-step, proven methodology ensures your business never has to worry about the costs, complexities, and time involved with all that makes managing your mobile technology and workforce so complex. Peak Technologies Managed Mobility Services experts will guide you through the lifecycle of your mobile device fleet, including:
Mobility Consulting Services
Order & Inventory Management
Staging & Kitting
Exchange Services
Help Desk
Mobile Device Management & Enterprise Mobility Management
Telecom Expense Management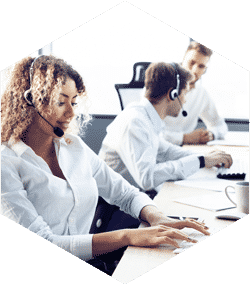 Consult a Managed Mobility Services Expert
Ready to see how we can manage your mobile enterprise? Let's Talk!
Partnering with a Managed Mobility Services provider simplifies your mobile workforce strategy and positively impacts your operations with:
Increased Mobile Workforce Productivity
Improved Profitability
Optimized Mobile Device & Services
The Best Possible Contracts, Rates, and Conditions
Best Practices for Device Ownership
Full-Time Support
End-of-Life Services
Let us design a managed mobility service program for you. Download our catalog to learn about the key elements of a Managed Mobility Services service plan and how we can set you up to gain the most from this service.