Certified Zebra Industrial Machine Vision Integrator
Expert Installation of Machine Vision Solutions & Fixed Scanners
With expectations of an elite level of service, the pressure is on to stay ahead in today's supply chain operations. Industrial automation has become increasingly paramount as shipping and distribution demands soar faster than ever before – without it, businesses risk being left behind amidst a rapidly changing industry landscape.
Thankfully, a variety of Zebra automation solutions are available for addressing these concerns. Solutions such as machine vision systems, fixed industrial scanners, and comprehensive software promote streamlined supply chain operations. These, in turn, save businesses considerable time and money, leading to boosted profits and a much-needed competitive edge.  
Learn more about machine vision & fixed industrial scanners
Peak Technologies' Customized Machine Vision Integrations
While today's top industrial technologies can be impressive on their own, their real power lies in expert integration. Without proper installation and implementation, the time-saving powers of machine vision applications and fixed industrial scanning could be squandered. How these solutions are implemented matters, so it's important to make strategic advances with help from certified and highly respected providers.
Peak Technologies is a certified Zebra partner, providing experienced field service engineers to empower your enterprise with advanced solutions. Together we can develop customized strategies that utilize powerful and reliable components such as fixed industrial scanners and machine vision systems – ensuring long-standing success for any type of business.
Fixed Industrial Scanners provide trusted decode performance to automatically track and trace items from production through distribution.
What are Zebra Automated Supply Chain Solutions?
A respected name in the supply chain sector, Zebra aims to bring a "virtual voice to an organization's assets." The company boasts a strong reputation due to its cutting-edge supply chain management and barcode scanning solutions. Zebra's high-quality products and services make a discernible difference in a variety of sectors, including everything from transportation and logistics to e-Commerce retail and warehousing to healthcare and much more.
Now, Zebra is ready to take its already impressive systems a step further with advanced offerings that promise to bring a new level of efficiency to supply chain operations. Top solutions include:
Additional features can be integrated as required without needing to invest in new devices. Rather, simple software licenses allow for an unparalleled level of upgradeability. This ensures that, no matter the specifics of your supply chain requirements, your needs can be met by the combination of Zebra technology and Peak Technologies integration services.
Zebra's Machine Vision Cameras and Sensors
VS20 Machine Vision Smart Sensor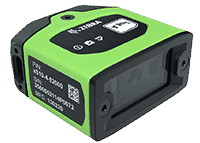 The compact VS20 Smart Sensor lets you easily integrate machine vision into your network for essential quality control inspections or for validating assembly and tracking information.
PRZM Intelligent Imaging technology for capturing 1D or 2D barcodes on any surface or condition
Supports Power-over-Ethernet (PoE) for reduced set-up complexity and cost
Built-in camera status LEDs let workers immediately see if a decode was successful or not
Ultra-rugged IP65 sealed aluminum housing that is resistant to chemicals and oils
Use Statistical Triggering to make critical pass/fail decisions with multi-image statistics
VS40 Machine Vision Camera
The VS40 Smart Camera is a perfect match for complex image capturing requirements. Tailor the device to your exact needs with flexible options for decode distance, illumination, power connectivity and more.
Quick and easy setup that includes an Auto-Tune feature for dialing in the perfect image with a push of a button
High-power PoE+ support lets you power more peripherals while reducing setup complexity and cost
Includes 9 programmable I/O ports for those needing greater flexibility for their applications
Rugged aluminum body and IP65/IP67 sealing capable of handling high-power washdowns and immersion in water
VS70 Machine Vision Camera
The highly customizable and ultra-rugged VS70 Smart Camera from Zebra addresses your unique inspection needs where wide-angle, zoom or other special lensing is required.
Capture 1D, 2D and DPM codes on any surface, regardless of condition, as well as OCR human readable characters
Use any standard C-mount lens to achieve the range, depth and field of view that your application requires
Compatible with external lighting solutions to ensure high quality images are taken in low contrast, curved or reflective environments
Designed for industrial spaces with an aluminum body and IP65/IP67 sealing
Zebra's Fixed Industrial Scanners
FS10 Fixed Mount Barcode Scanner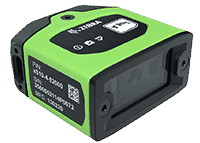 Zebra's compact FS10 Fixed Industrial Scanner delivers the anywhere, anytime plug-and-play high-quality scanning you need to track your products as they move through the manufacturing production line, warehouse and distribution center. 
Integrated USB port for plug and play functionality with any laptop, tablet or PC

 

Designed for industrial environments with rugged aluminum body and 

an 

IP65 sealing

 

Built-in status indicator LEDs let workers see 

if a decode was successful

 

Easily upgrade this device to support more 

symbologies

, faster scanning speeds and machine vision tools

 
FS20 Fixed Mount Barcode Scanner
Easily integrate high quality scanning into your network to enable real-time tracking of every product moving through the manufacturing production line, warehouse and distribution center with Zebra's FS20 Fixed Industrial Scanner. 
Multiple connectivity options enable easy integration into a PLC or host network 

 

Power-over-Ethernet (PoE) simplifies setup complexity and deployment costs

 

I

P65 sealing and aluminum body that's resistant to chemicals and oils

,

 mak

ing

 it a perfect fit for industrial environments

 

Easily upgrade this device to support more 

symbologies

, faster scanning speeds and machine vision tools

 
FS40 Fixed Mount Barcode Scanner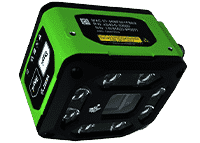 The FS40 provides the flexibility to meet the comprehensive requirements of today's complex production and delivery processes. Its full feature set raises the bar for easy network integration, simplicity, advanced data capture and return on investment. 
High power PoE+ to power more peripherals and a USB-C port for limitless accessory options

 

Powerful integrated lighting to illuminate objects without the need to purchase external lighting solutions

 

Ultra-rugged aluminum body and IP65/IP67 rated sealing built to handle high power washdowns and water immersion

 

Easily upgrade this device to support more 

symbologies

, faster scanning speeds and machine vision tools.

 
FS70 Fixed Mount Barcode Scanner
The FS70 sets the bar for ultimate customizations that help you achieve flawless tracking in virtually any application and environment. Address the most complex applications with 2.3 MP or 5 MP sensors in either monochrome or color. 
Ultimate customization with four image sensor options and a w

ide

 

range 

of C-mount external lens and lighting options 

 

360° indicator LEDs that can be seen from any angle, allowing you 

to easily

 monitor camera results

 

Nine programmable I/O ports for added application flexibility and three different powering options using PoE+, USB-C or a 24V DC power supply  

 

Easily upgrade this device to support more 

symbologies

, faster scanning speeds and machine vision tools

 
Zebra Aurora™ Software Platform –
One Platform to Manage it All
One of the top reasons businesses are hesitant to adopt industrial automation systems is due to the overall complexity of setting up new products and the extensive training required to ramp up new users.
In many cases, businesses will avoid upgrading outdated systems altogether due to a perceived fear of major disruptions to their current operations.  To combat this issue, Zebra's Aurora Software was developed as an easy-to-use, unified platform capable of managing the entire portfolio of Zebra's Fixed Industrial Scanners and Machine Vision Cameras.  The Aurora Software Platform allows you to seamlessly transition from high-throughput scanning jobs to jobs that require visual inspections of parts, all without starting from scratch or retiring viable devices before their time.
Easy-to-use modern interface helps reduce the time to integrate and train new users. With simple navigation for first-time users—while still having advanced capabilities for experts—you don't need to spend time hunting for specific features or functions. Everything is just a click or two away.  
Whether you're a new or experienced user, Zebra's Aurora Software can guide you through initial set-up, to performing certain tasks with product walk-throughs, to videos that provide a comprehensive overview of the software's different toolsets.  
Aurora offers easy device monitoring with direct connections to each fixed industrial scanner currently in use. And with the ability to connect from any web browser, operators won't need to buy and install a computer at every workstation, helping simplify your solution architecture while reducing overall IT spend.  
Peak Technologies' Certified Zebra System Integration Services
Peak Technologies is your go-to source for Zebra technology integration. Our certified Systems Engineers boast a wealth of expertise and insight, allowing us to provide custom end-to-end solutions that meet the unique business needs of each customer we serve. With access to cutting-edge tools, you can rely on Peak Technologies not only to help your business stay current but also ensure these technologies are used correctly — with successful results! 
Ready to move forward with installing and implementing advanced automation systems? Contact us today to speak with our staff today about how integrating Zebra products into your workflow could revolutionize operations & pave a path toward more profitable future successes.
Embracing the Next Generation of Machine Vision
The manufacturing and logistics industries look quite different today than they were just a few years ago. With rising worldwide labor shortages, growing ecommerce demands, and ever-increasing requirements for improving speed and quality, many organizations are embracing automation to address these market-changing trends.