Increase profitability, improve efficiency, and remove human error from your warehouse distribution center by implementing an inventory control solution.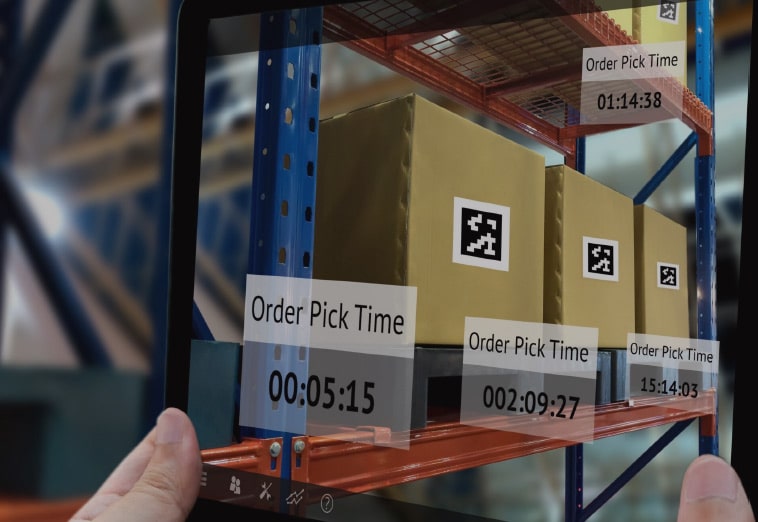 A Solid Mobile Strategy is Key to Ensuring your Mobile Workforce Success We know that implementing, managing, and maintaining a wide range of technology and applications can be overwhelming and time-consuming. We specialize in ROI-driven, customizable managed mobility technology services that ensure your mobile workforce operates effectively, efficiently, and with ease so you can deliver […]
With the accelerated rate that warehouses are set up and opened, it's important that metrics and dashboards are utilized to monitor operations across the entire enterprise. Every warehouse manager is concerned with improving performance, and measuring and managing a set of KPIs is one of the best ways you can set your warehouse up for success. However, too often, warehouses gather more data than they know what to do with. While data is undoubtedly helpful, analysis paralysis can be a barrier that inhibits enterprises from measuring what really matters
Industry 4.0 technologies are transforming supply chain and logistics management.
Here, we'll focus on the warehouse and distribution center, and explore the impact of RFID technology on the processes of order fulfillment, shipping, and more in this ebook.
It is no exaggeration to say that retail has changed like never before. For some time, operations have been growing increasingly more complex, and shoppers increasingly more discerning. Now that evolution has been accelerated. Retailers must be flexible in meeting consumer demands in the face of a rapidly changing retail landscape if they hope to […]
OS Migration Solutions to Prevent Security Issues Without a modern OS, your mobile devices are a security risk that could be putting your entire enterprise in jeopardy. An Obsolete Operating System is a Major Security Risk Each day an enterprise continues using an outdated OS creates security risks that could bring business operations to a […]
The Book Labeling a Warehouse BY DASKO LABEL DOWNLOAD YOUR FREE COPY This book is a tribute to the hundreds of customers and thousands of projects that have provided a solid foundation for the creative label solutions that DASKO LABEL has to offer. We hope our knowledge, experience and insight in labeling a warehouse will […]
Enterprise Labeling: Here's Why On-Demand Color Printing is On the Rise Fill out the form below to download our free resource. Download and Discover: Key factors driving on-demand color printing Recommended printing technologies that help you go color capable The importance of integrating labeling software into your business systems How Peak Technologies can help you […]